The Best Names For a Dachshund Puppy
Dachshunds are great! They are the most adorable breed in the world. Sausage dogs have great personalities and are full of joy and happiness. If you are getting a new dachshund, finding the perfect name can be a bit of a challenge. Every doxie parent wants to find the right name that suits their dachshund's personality. So let's see how to find the perfect name for your new dachshund.
Understanding the Dachshund's Traits
Before we dive into the list of names, let's briefly discuss the unique traits and characteristics of Dachshunds. These lovable dogs are known for their long, sausage-like bodies, short legs, and charming personalities. They are intelligent, playful, and full of energy. Understanding their characteristics can help us select names that perfectly suit their nature.
Tips for naming a dog 
You will be calling your dog's name very often in the future. So choose the one you like.

Try to keep it short, this will make it

easier for your dog to learn his o her name. Two-syllable names are preferable for this reason. 
If you are set on giving your dog a long name. Use a nickname when calling him o her.
Avoid names that sound similar to other family members or other pets, this might confuse your dog.
You will be calling your dog's name in public very often. Avoid names that could be considered offensive by other people.
Avoid names that sound like commands, this could

make it difficult to train your dog in the future.
We made this list of name ideas to help you find an awesome name for your new dachshund.
Names of dachshunds belonging to celebrities:
Archie and Amos – Andy Warhol
Blakie – John Wayne
Clown – Brigitte Bardot
Commissioner – Clark Gable
Dyna – Gary Cooper
Fortune – Napoleon Bonaparte
Helen – William Randolph Hearst
Jezebel – Cole Porter
Lump – Pablo Picasso
Red – Clint Eastwood
Stanley and Boogie – David Hockney
Waldi – 1972 Munich Olympics Mascot
Ross – Jean Harlow
Dunker – Jhon F Kennedy
kurze Beine – Marlin Brando 
Ozzy – George Harrison
Clown – Bridgitte Bardot 
London – Queen Elizabeth 
Minnie – E.B. White 
Bulle – Jacques Cousteau
Guapa – Audrey Hepburn
Charlie – Christian Slater
Louie – Adele 
Wadl & Hexl – Kaiser Wilhelm II
Henry – David Hasselhoff
 Ziggy – David Bowie 
Chula– Elizabeth Taylor
Baby & Boopshem – Joan Crawford
Boysie – Brooke Astor
Meatloaf & Zoe – Josh Duhamel & Fergie 
Chico – Albert Einstein
Candy & Vulcan (Corgi-Dachshund mixes) – Queen Elizabeth II of England
Fortune – Napoleon Bonaparte
Clytie – Benjamin Britten
Jacques – Yousuf Karsh
 Crusoe the Celebrity Dachshund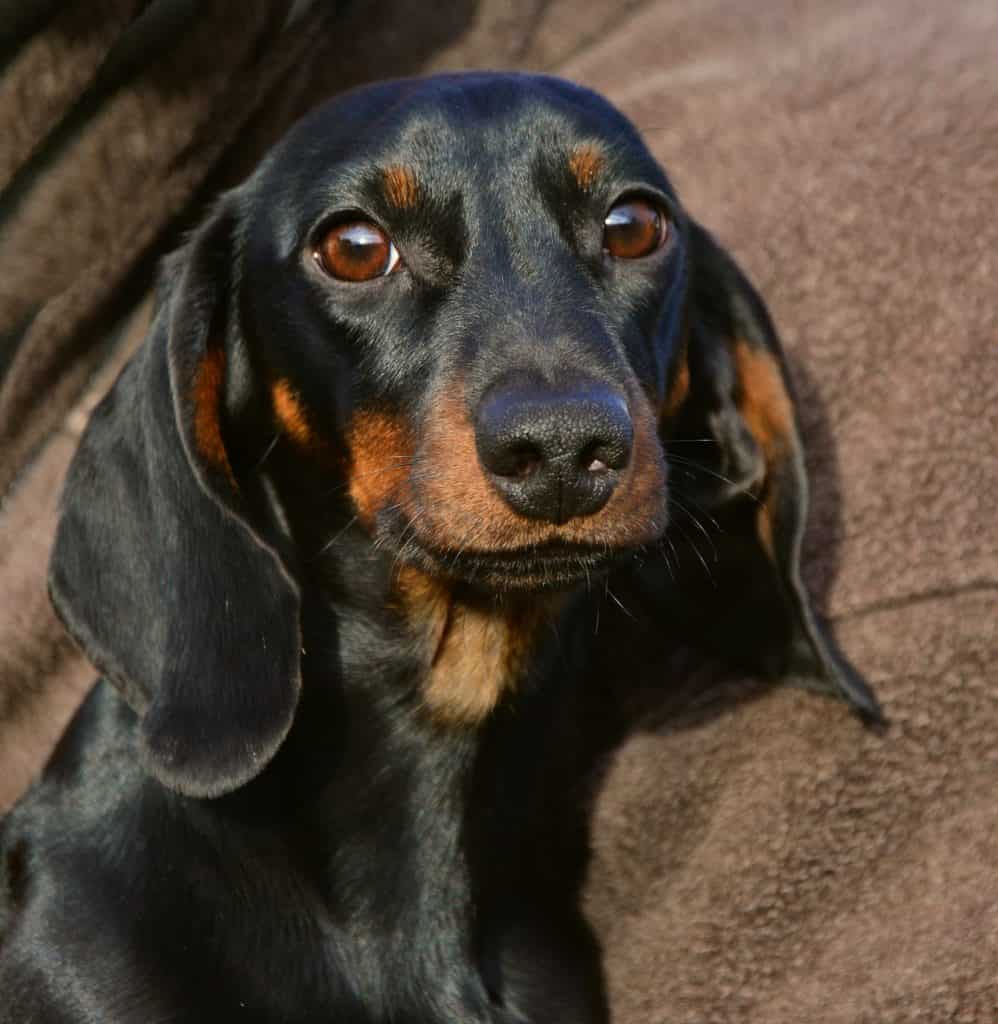 Examples of cute names for female dachshunds
Abi
Alena
Annie
Bonnie
Charlotte
Clara
Darla
Edie
Elle
Emma
Frankie
Freya
Grace
Greta
Karina
Krissy
Leah
Lola
Lotta
Marla
Martha
Mia
Millie
Molly
Nella
Nora
Orla
Piper
Romy
Rosa
Roxie
Silvy
Tess
Tilly
Zoe
German names for female dachshunds 
Anna
Christa
Gerda
Edith
Erika
Eva
Frida
Ida
Ilse
Johanna
Jutta
Karla
Leni
Lina
Lotte
Maja
Margot
Ruth
Ursula
Wilda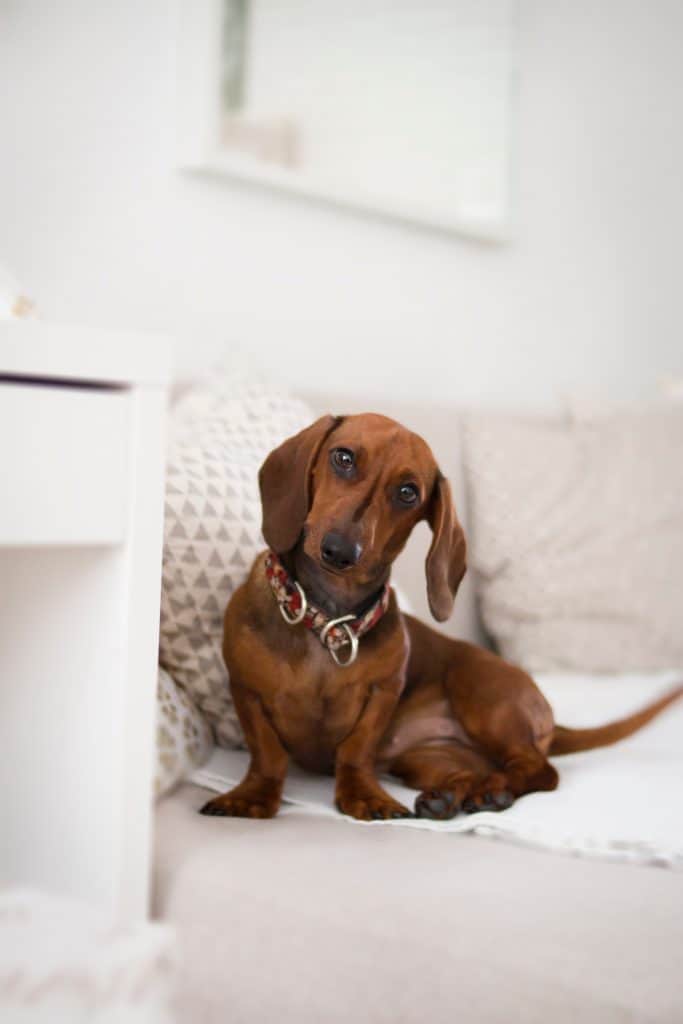 Examples of cute names for male dachshunds
Arlo
Arthur
Ben
Billy
Bobby
Carlo
Carter
Charlie
Danny
Finn
Harry
Henry
Jack
Jonas
Leon
Lenny
Levi
Logan
Luke
Mason
Max
Milo
Noah
Oli
Oscar
Owen
Petey
Robin
Sam
Seb
Theo
Timmy
Toby
Tom
Wyatt
German names for male dachshunds 
Bernhard
Bruno
Carl
Claus
Emil
Felix
Gunter
Hans
Heinz
Herbert
Franz
Kurt
Manfred
Matteo
Moritz
Oskar
Otto
Rolf
Werner
Wolfgang
Sausage-inspired names for dachshunds
Banger
Bloedworst
Bologna
Boudin
Bratwurst
Cervelat
Chipolata
Chorizo
Drisheen
Frankfurter
Glamorgan
Goetta
Haggis
Helzel
Lincolnshire
Lolita
Mettwurst
Pepperoni
Salami
Saucisson
Saveloy
Skilandis
Vienna
Weisswurst
Wiener
Funny dachshund names 
Beast
Butch
Captain
Dash
Fig
Flake
Hulk
Iggy
Jaws
Killer
Lady Little Legs
Lofty
Monstress
Morticia
Peanut
Pocket
Racket
Reginald
Roly
Rooster
Sergeant
Sir Sausage
Slinky
Sliver
Stretch
Tank
Tickle
Trickle
Waddle
Wiggles
Adorable Dachshund names
Angel
Baby
Bubbles
Butterscotch
Charm
Chip
Cocoa
Cookie
Cutie
Dolly
Fifi
Giggles
Honey
Lolly
Ludo
Mocha
Niggles
Paws
Pickle
Pippin
Pixie
Popcorn
Precious
Scoot
Skip
Skittles
Smidge
Sparky
Speedy
Sweetie
Tot
Trifle
Twiglet
Twinkle
Waffles
Most popular according to dachshund owners
Abbey
Abby
Abigail
Alex
Allie
Ally
Amadeus
Anne
April
Artemis
Augie
Augustus
Bailey
Bandit
Barkley
Barney
Baron
Baxter
Beanie
Bear
Becky
Bela
Belle
Benson
Bentley
Bernie
Bill
Biscuit
Bismarck
Bit
Bo
Bo Bo
Bob
Boris
Brady
Brina
Bubba
Bud
Buddy
Budweiser
Buffy
Buster
Buttons
C.J.
Casey
Cassie
Chelsea
Chester
Chili
Chloe
Chocolate
Chopper
Cinnamon
Cleo
Clyde
Coco
Cody
Copper
Cora
Corky
Cricket
Cuddles
D.J.
Daisy
Darcy
Dazey
Dexter
Dickens
Digger
Dino
Dixie
Dodger
Droopy
Duchess
Duke
Duncan
Dusty
Edna
Ellie
Emily
Flash
Frank
Freckles
Fred
Fritz
Gabby
Garbo
Gavin
Gertie
Ginger
Gretchen
Gretel
Gretta
Gunner
Gunther
Gus
Hanna
Hannah
Hansel
Harley
Heidi
Heinrich
Herman
Hershey
Higgins
Hilde
Holly
Izzy
J.D.
Jake
Jakko
Jasmine
Jerry
Jesse
Jimmy
Jo Jo
Josie
Junior
K.C.
Katie
Kelsey
Kira
KoKo
Kramer
Lady
Lena
Lexie
Libby
Lille
Lilly
Lily
Link
Loki
Louie
Lucky
Lucy
Lulu
Macy
Maddie
Madison
Maggie
Mandie
Mandy
Marconi
Marty
Maxwell
Maya
Mercedes
Merlin
Michel
Mickey
Miga
Mindy
Minnie
Missy
Mister
Misty
Mitzi
Mollie
Moose
Mork
Moses
Muffin
Murphy
Natasha
Nathan
Nikita
Nikki
Nugget
Odie
Odin
Oliver
Ollie
Otis
Ozzie
Pal
Patches
Pearl
Pebbles
Penelope
Penney
Penny
Pepe
Pepper
Pepsi
Petie
Phoebe
Pickles
Pirate
Polo
Pretzel
Princess
Prissy
Pumpkin
Quincy
Ray
Red
Rita
Rocket
Rocko
Rocky
Rose
Rosey
Rosie
Rosy
Roxy
Ruby
Ruderik
Rusty
Sadie
Sally
Sammy
Sasha
Sassy
Scarlet
Scarlett
Schatze
Schnapps
Schnitzel
Schultz
Scooter
Scout
Shadow
Sheba
Sherman
Shorty
Siegfried
Simba
Skipper
Skippy
Smokey
Snickers
Snicklefritz
Sophia
Sophie
Spanky
Spencer
Spice
Spike
Squirt
Steffi
Struedel
Sugar
Suzi
Sweet Pea
Sydney
Taffy
Taylor
Teddy
Tessa
Tiffany
Tigger
Tinker Bell
Tiny
Tippy
Trouble
Tucker
Turbo
Twinkie
Tyr
Waldi
Wally
WD
Webster
Weenie
Weiner
Willie
Willy
Winnie
Winston
Woody
Wrigley
Wrinkles
Yoda
Ziggy
Zipper
Zoey
Check out this related post: Dachshund Adoption: What to expect
Naming Tips for Dachshunds
Selecting a name can be a daunting task, but with these tips, you'll find the perfect fit for your Dachshund:
1. Keep it Short and Sweet
Choose a name that is easy to call and has a melodic quality. Dachshunds respond well to names with one or two syllables, making training and communication smoother.
2. Reflect on their Personality
Observe your Dachshund's behavior and characteristics. Are they playful, energetic, or cuddly? Let their personality traits guide your name selection.
3. Avoid Common Names
While classics are timeless, avoid overly common names to give your Dachshund a unique identity that stands out from the crowd.
4. Test the Name
Once you've narrowed down your choices, test each name by calling it out loud and observing your dog's response. Choose the name that elicits the most positive reaction.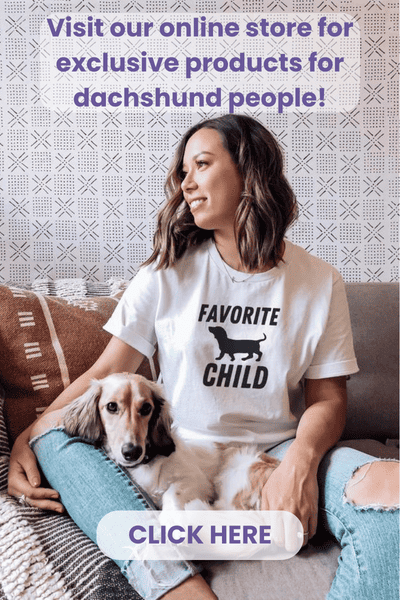 Conclusion
Choosing the best name for your Dachshund is an exciting journey that showcases the special bond you share with your four-legged friend. In this guide, we've provided you with a diverse range of classic and unique names, along with valuable tips to assist you in the decision-making process.
Remember to cherish the moments with your Dachshund, as the love and memories you create together are what truly matter. May your new companion's name reflect their charm and bring joy to your lives for many years to come!
Related post: Your Ultimate Guide to Dachshund Puppy Care and Training