Dachshund clothes can be difficult to find. As you may already know, the dachshund breed has a very odd body. With long backs and short stumpy legs, finding clothing that fits your dog can be difficult. Most dog dressmakers don't consider the peculiar shape of our doxies. That's why is essential to look for clothes and costumes specifically designed for dachshunds.
We searched the web to find the best dachshund clothes so that you don't have to spend hours looking for the perfect clothes for your dachshund.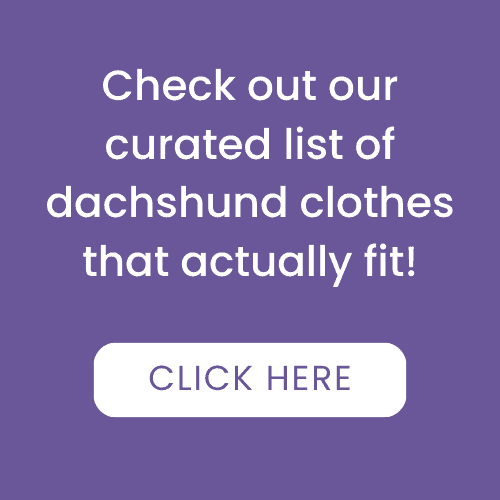 Do dachshunds need clothing?
Even though dogs have fur to protect them from the elements, Dachshunds don't like cold weather very much, especially smooth hair dachshunds. So it's a good idea to get your doxie a dog jacket that will keep it warm in the winter. Maintaining body heat is very important for smaller dogs like dachshunds.
There are also other good reasons for dog clothing: visibility during nighttime walks, waterproofing, and cleanliness. Also, clothing can help with wound recovery, as it prevents your dog from licking, chewing, or scratching.
View the complete list of dachshund clothes that fit here
What to look for when buying dachshund clothes
The first thing to consider is comfort: You need to get clothes that your dachshund will be comfortable wearing. Don't go for dog clothes that simply look cute or choose fun outfits that your dog will want to get out of.
Look for clothes that are well-designed, and not only look good but fit properly allowing your dachshund to move. Your doxie must be able to run and play easily while wearing clothes. Make sure that your dog's clothing is made with materials that are easy to clean, wash and maintain.
Some clothes have decorative accessories that could be chewed and swallowed by a dog. So if you have a puppy or dog that likes chewing everything, keep this in mind when choosing your dachshund clothes.
This Reversible Winter Dog Coat (Green) by DJANGO is one of our favorites!
Get it from Amazon here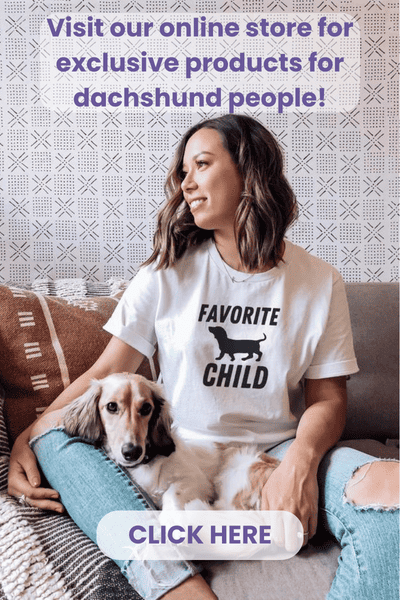 What size clothes do dachshunds wear?
There is no standard sizing for dog clothes and you will have to refer to each specific manufacturer's size chart. The clothes size for your dachshund will depend on the dog's size and weight.
To know what size of clothes to put on your dachshund, you must take the measurements of your dog. This is the only way you will know for sure what size of clothes should be used on it. Use a flexible tape and measure your dachshund when it is standing in three places.
Chest: Measure the circumference of the chest at the widest part.
Length: Measure your dachshund's back from the shoulders to the base of the tail.
Neck: Measure the circumference of the neck at the base of the neck.
Now that you have your dog's measurements, use the manufacturer's size chart to choose the correct size of clothes that will fit your dachshund.
Check out this related post: Cute Costumes for Sausage Dog