If you're on the hunt for a dachshund breeder, you'll want to make sure you find one that is reputable and trustworthy. There are a few things you can keep in mind when searching for a breeder to help ensure you find the best possible match. Here are some tips to get you started on your search.
Finding The Best Dachshund Breeders
The first step is getting your bearings and researching different Dachshund breeders in your area. You can start by checking online for any local or state-level kennel clubs that may have recommendations or information on where to find reputable breeders.
Ask for recommendations from your local vet.
Starting your search for the best dachshund breeder can be an intimidating process. However, there's no need to worry as it's quite easy. First and foremost, recommendations and opinions from friends, family, and your local veterinarian are valuable resources that may help you narrow down the options quickly.
This is an excellent place to start as these individuals have insight into the experience they've had with certain breeders. From there, additional research can be done so you can find a dachshund breeder that meets all of your expectations.
Use the marketplace and directories of known organizations
When you're looking for a dog of any breed, the AKC Marketplace is one of your most secure options. All breeders who post on this platform have been approved by the club itself and meet legitimate ethical standards. You can rest assured that you're in good hands with an AKC-recognized breeder!
In addition to this alternative, you can check out the DCA (Dachshund Club of America)'s directories, which contain breeders related to them.
Related post: The Pros And Cons Of Owning A Dachshund
What to Look for When Researching Breeders 
When researching dachshund breeders, it's important to look for breeders who prioritize health and well-being. This means making sure that your puppy will be checked by a veterinarian before the sale and given any necessary vaccinations.
Additionally, ask about any genetic tests that may have been performed on the parent dogs before breeding. Responsible breeders will always do their due diligence and make sure that their puppies are healthy before the sale. 
Finally, if possible, try visiting the breeder in person during one of their open house events or scheduled visits so you can see firsthand how they care for their puppies and adult dogs alike. 
Do your research
Taking some time to read up on reviews and do your due diligence can save you from headaches down the road. Browsing social media, expert forums, and other opinions from previous customers can give you invaluable information about breeders' practices and commitment to finding loving homes for their puppies.
Ask around for personal recommendations, too; pet owners are usually more than willing to share their experience with a breeder they trust. Make sure to consider factors like health warranties and refunds in case something goes wrong or if the puppy doesn't work out in your home.
Doing your research ahead of time will help ensure that you find a breeder who truly cares about responsible pet ownership.
Visit the breeder
Whenever you visit a breeder's home or facility, pay special attention to the conditions of all the dogs and puppies. Look for spacious enclosures that are well-kept with clean floors and fresh water bowls.
If you notice weakened puppies, signs of neglect or abuse, overcrowding, or lack of food or water resources, don't hesitate to look elsewhere for a better breeder!
Ask the right questions
Ask the breeder questions about the health and temperament of the puppy's parents. Getting specific information about their diet, and any relevant hereditary conditions they may have can help you get a better understanding of what type of companion you'll be bringing home.
Researching these things ahead of time will give you peace of mind that your future furry friend is from a line with good health and happy vibes!
Inquire About Puppy Health Tests 
When visiting potential breeders, be sure to ask if any genetic health tests have been performed on their puppies. This will help ensure that your puppy is healthy and free from any inherited conditions or diseases that could potentially affect them down the road.
A good breeder should be able to provide documentation showing all health tests performed on their puppies before they are sent home with their new families. 
Related post: How To Raise a Happy and Healthy Dachshund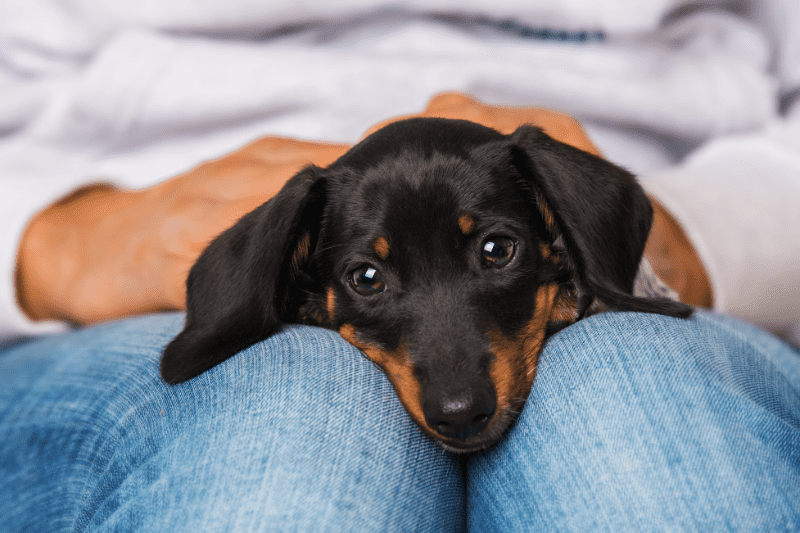 Choose the right dachshund breeder
Choose a breeder who is open and honest with you, and who seems to have your best interests at heart. When looking for a dachshund breeder, you want to make sure that they are genuine in their mission and open with their communication.
Responsible breeders will always be willing to answer any questions you may have and provide as much information as possible.
A good breeder will be honest about the background of their puppies and put your needs first so that you can find the pup of your dreams!
With these tips in mind, you can rest assured that when it comes time to pick the perfect dachshund puppy, you'll know exactly where to start your search.
Related post: Dachshund Adoption: What to expect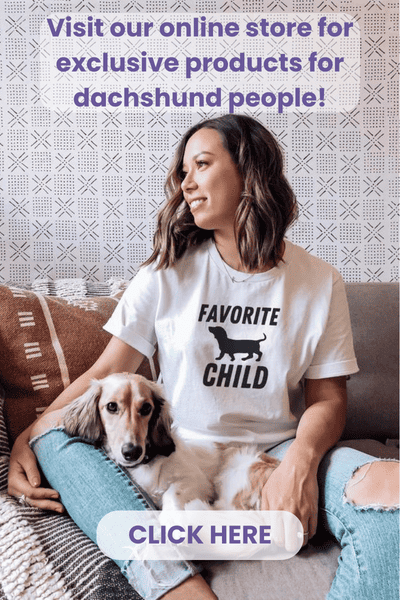 Conclusion
Choosing a reputable breeder is an important step in finding a healthy, happy dachshund puppy that will be a great fit for your family. By following the tips above, you can narrow down your search and find a responsible breeder who cares about their dogs and puppies.
Once you've found the right breeder, you'll be on your way to bringing home a new furry friend!
Good luck with your search for the perfect dachshund pup!
Related post: New Dachshund Puppy Checklist | Essential Supplies for your new puppy