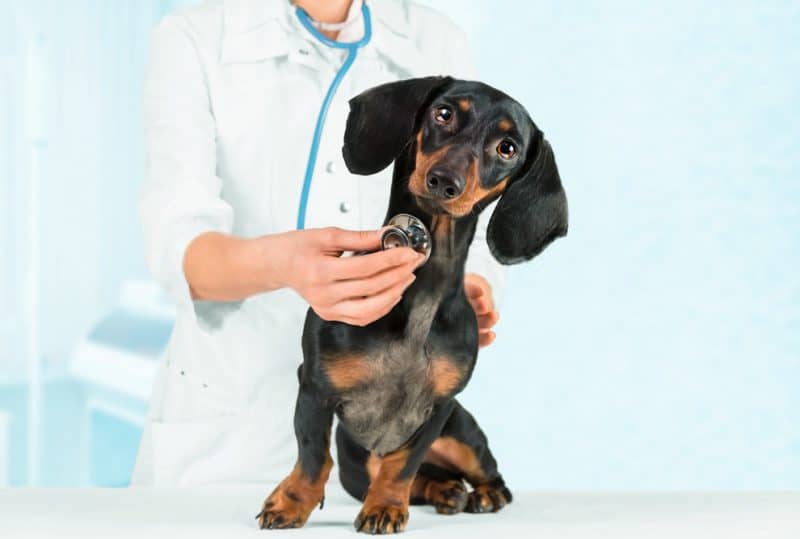 Our dogs occupy a very special place in our hearts. Therefore, they are more than just pets, they are our family. Naturally, we will do everything in our power to keep them healthy and happy, but some things, we can't control.
Dachshunds are prone to a variety of health issues that could require extensive treatment, or, like any other pet, can get into an accident. Taking care of a very sick dog can be heartbreaking, and also a severe financial burden. So, getting Pet Insurance for your dachshund is a good idea.
Modern veterinarian medicine can be very expensive
Veterinary medicine is becoming more sophisticated every year. For example:  Now pets can undergo state-of-the-art imaging tests like MRI and CT scans to diagnose illnesses. Elder dogs can undergo heart and eye surgery.
Additionally, dogs go through chemotherapy to fight cancer and even have kidney transplants.  As veterinarian medicine grows, so do the medical bills for our pets.  According to the American Pet Product Association, Americans spent $17.07 billion on vet care in 2017. This trend will likely grow with time as veterinary medicine becomes more advanced.
Pet health care is getting so expensive that some pet owners are now concerned about whether they can afford to take care of their furry loved ones.
Common health issues in Dachshunds
Dachshunds are known to suffer from a variety of health issues.  Among the most common are:
Intervertebral disk disease(IVDD)
 Keratoconjunctivitis sicca (also known as dry eye)
Heart disease (patent ductus arteriosus)
Diabetes
Progressive retinal atrophy
Hip dysplasia
Cataracts
Cushing's syndrome
Glaucoma
Hypothyroidism
The treatment of these conditions can cost anywhere from $100 to more than $15,000 depending on the severity. For most families spending thousands of dollars on their pets is not possible. This means that their beloved doxie will most likely be put to sleep. Of course, this is devastating for a pet owner, just thinking about this possibility can be heartbreaking.
Related: Common Dachshund Health Issues To Be Aware Of
How does pet insurance work
Many pet health insurance programs will save dachshund owners from paying exorbitant medical bills. Most full-coverage insurance policies will cover emergency care, accidents, illnesses associated with the breed, routine care, regular check-ups, hereditary conditions, cancer treatment, and even liability plans if your pet ever bites or harms somebody. However, most insurance companies will not cover pre-existing conditions. So it's a good idea to ensure your dachshund from a young age.
According to Forbes, the average monthly cost of pet insurance for a dog is $35. The cost of pet insurance is determined by a variety of criteria, including the type and amount of coverage purchased, and the dachshund's age. Of course, there are cheaper limited policies. For example, some policies will only cover accidents, others will only cover certain diseases. In most cases, pet insurance can be tailored to your budget and coverage needs.
It's difficult to know if your doxie will need health insurance.  Most dachshunds will live a good healthy life. If you provide good nutritious food, enough exercise, and regular visits to the vet, your dog will probably be healthy and happy for its entire life. However, if your dachshund has a genetic predisposition for certain diseases, these illnesses will eventually appear.
You can look into your dog's ancestry for a history of diseases and determine the probability of your dog getting sick. But even if your dog's ancestors are free of illnesses, there is no way to be sure that anything wrong will happen. You need to consider that elder dogs also suffer from illnesses caused by age and will need special treatment.
Is pet insurance worth it?
Yes, pet insurance is worth it because it will save you from spending large amounts of money on unexpected veterinary bills. Like most types of insurance, you may never need it. But sometimes it's good to know that if something goes wrong, you won't have to face the difficult decision of not treating your dachshund because of financial limitations. If you think about it, you probably already have insurance for your car, house, and other things you consider important. So, why not get insurance for your dachshund?
Related post: Are dachshunds a healthy breed?
How to find the best pet insurance
Not all pet insurance policies are created equal. Some companies will cover more than others. Some have better customer service, while others are more expensive.
That's why you must do your research.
Here are some tips on how to find the best pet insurance for your dachshund:
1. Read reviews – Look for online reviews of different pet insurance companies.
2. Compare coverage and prices – Make sure you compare the coverage and prices of different policies before you decide on one.
3. Ask your veterinarian – Your vet probably knows a lot about pet insurance and can give you some good recommendations.
4. Get quotes from different companies – Get quotes from at least three pet insurance companies before making a decision.
5. Make sure the company is reputable – Check to see if the pet insurance company is licensed and accredited by the Better Business Bureau.
6. Read the policy carefully – Once you've decided on a policy, read it carefully to make sure you understand what is and isn't covered.
7. Compare deductibles – Compare the deductibles of different policies to see which is right for you.
8. Ask about discounts – Some pet insurance companies offer discounts for things like buying multiple policies or having a healthy pet.
9. Consider a rider – If you have a specific concern about your dachshund's health, you may be able to add a rider to your policy that covers that particular issue.
10. Review your policy regularly – Make sure you review your pet insurance policy regularly to see if there have been any changes in coverage or prices.
These are just some of the things you should consider when you're looking for the best pet insurance for your dachshund. By following these tips, you can be sure you're getting the right policy for your needs.
These are the top three pet Insurance companies according to our research.
They are a good starting point for you to do your research on what is the best pet insurance for your dachshund. Click on the links to learn more about each company.
We have written a post about the best pet insurance for dachshunds. You can click here to see it.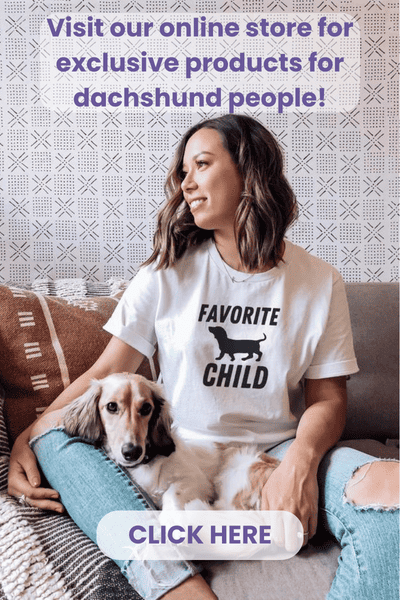 Final thoughts
Pet insurance is worth it if you want to be prepared for unexpected veterinary bills. It's important to do your research to find the best pet insurance for your dachshund. And, make sure you understand what is and isn't covered in your policy.